Welcome!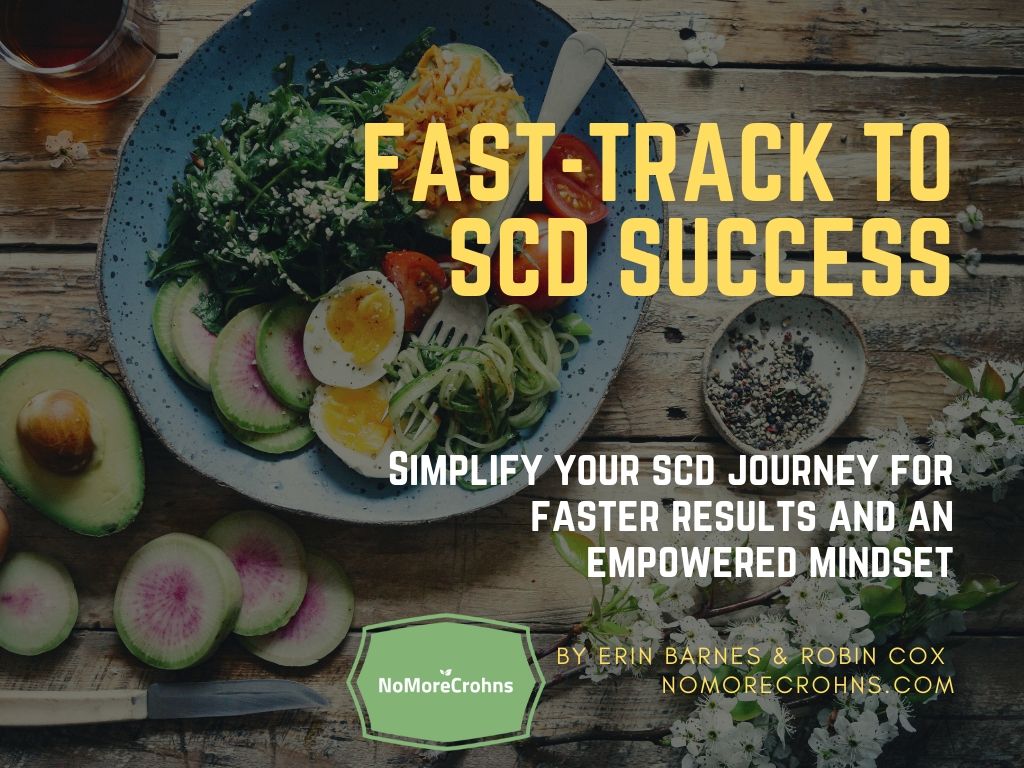 Hi there! Welcome to Fast-Track to SCD Success - Basic!
I'm so excited to help you meet your health goals with this course on how to follow the Specific Carbohydrate Diet (SCD)! Your journey to better health starts here!
Only YOU can take your health into your own hands, and you have made a wonderful choice for yourself by investing in this course and deciding to follow the SCD.
I'm going to take you through what you need to know to simplify your SCD journey. I wish I'd had access to a course like this back when I started the diet in 2001. The learning process from piecing together information from various sources would have been so much shorter and easier!
Fast-Track to SCD Success - Basic will help you speed up your SCD learning curve dramatically because:
I am sharing with you my experience from being on the diet successfully since 2001.
You get access to the knowledge I've gained from my involvement with the SCD community all of these years.
I share the expertise I've accumulated from helping many people with the diet since 2007.
My advice seeks to be 100% compatible with Elaine Gottschall's book, "Breaking the Vicious Cycle."
(As a disclaimer, I am sharing my own personal experience with the SCD, and it doesn't substitute for medical advice. I am coming alongside you from an SCD-veteran perspective as you work with your medical professionals to manage your health.)
My mom, Robin Cox, will be popping in every so often to share her knowledge as a support person and co-founder of NoMoreCrohns.com. She's doing a lot behind the scenes on this course, and the beautiful downloadable magazines and menus and other documents you'll receive were created by her and are valuable resources for you.
Periodically you'll find a document to download to help you clarify the next step in being successful on the diet.
I suggest having a 3-ring binder and hole punching these pages to add to your binder as you progress through the course. Then you'll have something to look back on to remind you of key action points!
You might want to have another 3-ring binder just for the magazines and other resources you'll receive as well. You'll end up with an amazing collection!
The course is self-paced, but I'm here whenever you need it! Please feel free to email along the way if you need any clarifications about the course, etc.
I would love to start out by getting to know you, so if you would like to send me an email introducing yourself and what brought you to this course, that would be great! If that sounds like too much right now, I understand.... :)
I'm looking forward to helping you be successful on the SCD!
Our first step in beginning the SCD is to identify the need for the diet in the first place. I'll take you through the history and science of the diet as we begin.
Let's get going!
~ Erin Barnes
Instructor
Co-Founder of NoMoreCrohns.com